Life on The Yealm Bioblitz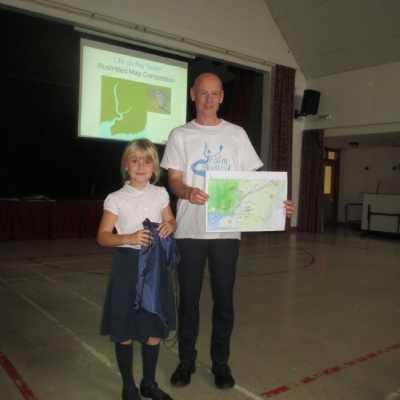 Life on The Yealm Bioblitz assembly.
Jack Sewell and John Green from the Marine Biological association led an assembly to share the results of the Life on The Yealm Bioblitz which we took part in this summer, working with children from Newton-Ferrers school and scientists from many organisations including the MBA. Did you know, over 850 species were recorded during the Bioblitz?
Congratulations to all the children who created illustrated maps of the wildlife living in or near the River Yealm.
To find out more about this amazing project, why not visit the WI hall in Newton Ferrers on Saturday 13th October between 11.00 am - 4.00 pm.