Shoebox Appeal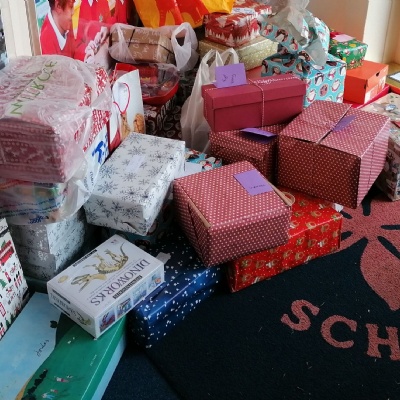 Thank you so much for all your support!
A huge thank you to everyone who contributed to the Shoebox Appeal and to the people who collected and delivered them to Coombe Dean School on behalf of Yealmpton Primary School.
Your sprinkle of kindness brought tears to the eyes of a member of staff at Coombe Dean and will contribute to making a child feel special this Christmas.