Chemistry with a bang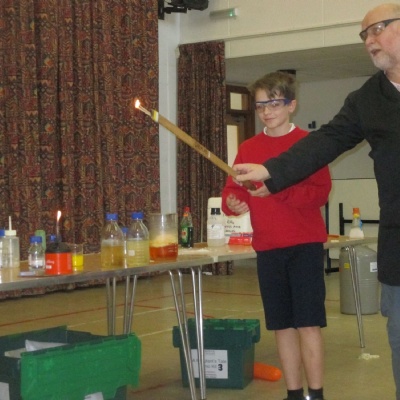 Professor Tim Harrison from Bristol University delivered a Chemistry show to children at Yealmpton Primary School.
Professor Tim Harrison, from Bristol University delivered an exciting Chemistry Show. He showed some amazing science activities and taught us all about gases that make up air. He demonstrated many chemical reactions, explaining how the chemicals react, answering the children's questions and sharing a wealth of science knowledge.